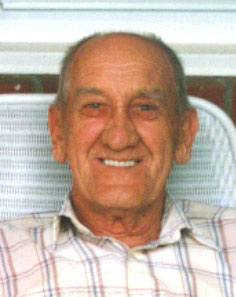 Bowling Green Kentucky KY Daily News


Saturday, June 07, 2003

Charlie A. Sherfey

GLASGOW — Charlie Andrew Sherfey, 84, of Glasgow died June 5, 2003, at T.J. Samson Community Hospital.

The Barren County native was a World War II Army veteran and a member of Dover Missionary Baptist Church in Etoile. He was a son of the late Don Sherfey and Rachel
Oliver Sherfey. He was preceded in death by two brothers, Edward and Haskell Sherfey; a sister, Jewell Copas; a son, Rondal Earl Sherfey; a daughter, Wanda
Faye Sherfey; and three grandchildren, Tracy Allen Sherfey, Billy Turner and Bobby Ferrell Sherfey.

Funeral will be at 3:30 p.m. Sunday at A.F. Crow & Son Funeral Home, with burial in Poplar Log Cemetery.

Visitation will begin at 4 p.m. today at the funeral home.

Expressions of sympathy may take the form of donations to Dover Baptist Church, 3151 Dover Church Road, Glasgow, KY 42141.


Survivors include his wife, Marie Wood Sherfey; four sons, Carlie Sherfey and wife, Bonnie, Harold Sherfey and wife, Betty, Mike Sherfey and wife, Peggy, and
Richard Sherfey and wife, Betty, all of Glasgow; three daughters, Barbara Wood, Peggy Jones and husband, Wallace Earl, and Charlene Jackson and husband, Ernest,
all of Glasgow; a brother, Kenneth Sherfey and wife, Christine, of Kentland, Ind.; three sisters, Janey Carey and husband, Terry, of Glasgow, June Poynter and
husband, Bill, of Cave City and Runelle Smothers and husband, Frank, of Bowling Green; 23 grandchildren; 32 great-grandchildren; and a great-great-grandchild.