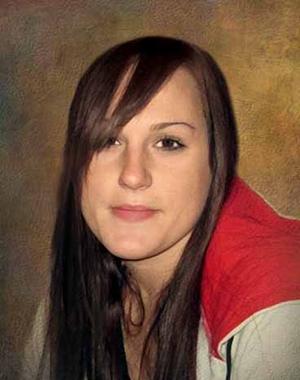 Tisha Nicole Green, 24, of Springfield, Ill and formerly of Newton, passed away at 6:14 a.m. Thursday, April 22, 2010, in Springfield.

Visitation was from 5-8 p.m. Sunday at Blake-Buchanan Funeral Home in Newton. Funeral services celebrating Tisha's life were held at 11 a.m. today at the funeral home with Rev. Steve Willis officiating. Burial was in New St. Peter Cemetery in Newton.

Tisha was born November 25, 1985, the daughter of Scott and Kathy (Tate) Green. 

She was employed at St. John's Hospital in Springfield, as a special procedures X-ray technician. She was a member of St. Thomas Catholic Church. She enjoyed spending her time with friends and family. She loved mushroom hunting, fishing, swimming, sunbathing and most of all being an aunt. 

Tisha is survived by her mother, Kathy Green, of Newton; one brother, Jesse Dhom, of Effingham; two nieces, Kaylyn Dhom and Shana Philips; special friend, Noah Vaughn, of Chatham; step-grandmother, Rose Tate, of Newton; god parents, Gary and Nancy Lindemann, of Newton; several aunts, uncles, cousins and friends also survive; and her special pet, Patches Kitty Green.

She was preceded in death by her father, Scott Green and grandparents, Ken and Kathleen Tate and Anna Ruth Runyon.

Memorials may be made to Jasper County Relay For Life or Lincolnland Hospice.